Foreign Host Families Living in Japan Wanted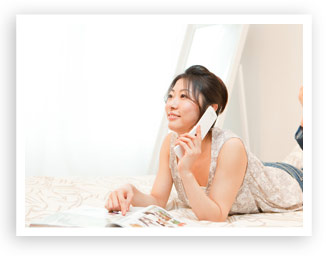 Foreign Host Families Living in Japan Wanted
Daily Call is seeking foreign families living here to host Japanese visitors. How about becoming a home-stay host family with your spare room at home?

Apply now if you are interested in meeting new people, getting to know more about Japanese people and culture, making friends with, conveying your culture, introducing your favorite cuisine to, and/or learning how to cook Japanese traditional dishes etc.

Your guests are mostly students or adult ladies who are seriously learning English. You can share nice time with your guest(s), talking on variety of topics. Becoming a host family is an excellent way to enrich your life and experience, and create mutual respect between countries.

We are providing one-day short stay and you can accept a visitor only when you are available. The host family is paid minimum 8,000 yen (8,640 yen tax included) per one-night stay with two meals. Host families at any location is welcome but if your place is located close to our present hosts, we might not be able to accept your application. Looking forward to having your quick application.



| | |
| --- | --- |
| | Foreign family living in Japan. Both husband and wife are from foreign countries. |




| | |
| --- | --- |
| | Foreign family living in Japan. Both husband and wife are from foreign countries. |




| | |
| --- | --- |
| | Foreign family living in Japan. Both husband and wife are from foreign countries. |




| | |
| --- | --- |
| | Foreign family living in Japan. Both husband and wife are from foreign countries. |