Contractors wanted (Teaching job at home)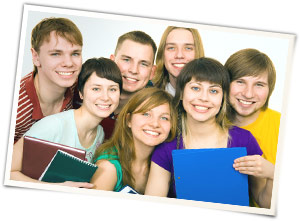 Daily Call Co., Ltd. is Japan's largest telephone language school. We believe that the most effective and rewarding way to teach and learn a language is one-to-one lessons. Whether you are in Japan or abroad, you can work from home with Daily Call, by calling our customers on the telephone. Most of our customers are living in Japan, but Daily Call instructors are from all over the world: U.S, England Canada, Australia, N.Z, Scotland, Europe, India, Thailand, etc. Please check our lessons on You Tube:
https://youtu.be/37-xNGuUUEY
https://youtu.be/aHhgvX70Z8c


Before applying, please read the information below.
How Does Daily Call work?:
1. The instructor registers his/her available work time and our customers book for the instructor's lesson through Daily Call.
2. The instructor gets the booking sheet from us and carries out his/her lesson as booked.
3. The instructor calls his/her customers everyday from Monday through Friday at the reserved time slot.
4. One lesson length is either five minutes, ten min., or 15 min.
5. Daily call pays compensation on monthly basis in accordance with the Contract(s) exchanged.

What Are The Advantages of Working for Daily Call?
1. There is no need to commute or to waste your time for changing your clothes, or for putting on makeup.
2. Instructors can customize their income by adjusting their work time each month.
3. Instructors get new ideas and a rich experience and by speaking with their Japanese students.
4. You will get to know many Japanese, and can cultivate good friendship not only personally but also between your country and ours.
How Much Can You Earn by Working for Daily Call?
1. Instructors can make their Daily Call teaching job as a primary earning, or as a side job to get a little extra money on their free time.
2. One of Daily Call's popular instructors earns between 70,000 yen to 90,000 yen monthly for two hours (80 min. lesson time) in the morning. (If an instructor does not have lots of booking, his/her income will be lower than that. The instructor's income varies depending on the number of bookings he/she is able to get every month.)
3. Note that in Daily Call, the customer is the one who chooses his/her instructor every month at the time of booking.
4. The lesson fee's for 40 min. starts from about 1,200 yen (if fully booked) and can goes up to 1,600 yen.  About remuneration, we speak with each instructor before we exchange our service contracts.

If you are interested in teaching with Daily Call, please contact us. The online application form is available here. We look forward to hearing from you soon!
If you'd like to know more about us, please feel free to contact us by phone at +81 3-3916-7738 or e-mail at in@d-call.jp